BANKRUPTCY ATTORNEYS
IN CHICAGO, ILLINOIS
When you are buried in debt, you might feel like there is no way out. If you are having money troubles, you need the help of a skilled bankruptcy law firm to find out your options. Filing for Chapter 7 bankruptcy may offer you a chance at a clean slate. Contact us at Robert J. Adams & Associates Inc. today.
SCHEDULE A CONSULTATION
WITH NO MONEY DOWN
ROBERT J. ADAMS & ASSOCIATES INC.
BANKRUPTCY ATTORNEYS
Having a team of lawyers who know all about bankruptcy law can make you feel more comfortable about the process. For more than 40 years, our firm has been helping people find a way out from under their debt. A better tomorrow really is within your reach.
As bankruptcy lawyers, we are proud to lead people step by step through the bankruptcy process and help them move forward to a more stable future. When you come to us with your debt problems, you can feel confident that you have professionals on your side.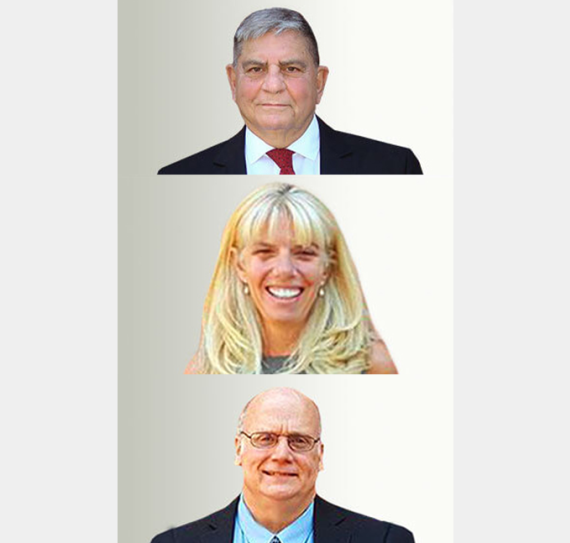 WHAT IS CHAPTER 7 BANKRUPTCY?
YOU CAN USE BANKRUPTCY TO WIPE YOUR SLATE CLEAN.
Despite what many people think, you don't have to lose all of your property when filing for bankruptcy. While some assets will be sold to help pay off your debt, you are allowed to keep important items like your home, your car, and retirement assets.
HOW THE CHAPTER 7 BANKRUPTCY PROCESS WORKS
FIND OUT IF YOU QUALIFY

In order to be eligible for Chapter 7 bankruptcy, you have to pass what is called a "means test." This will calculate your income and expenses to determine if you are able to eventually pay off your debt over time or if you need a Chapter 7 filing to help.
FILE THE BANKRUPTCY PAPERWORK

With our help, you will submit the required forms. Once you have filed, you will be free from creditors contacting you for payment. A trustee will be assigned to your case, and the trustee will handle the process of selling your available property.
MEETING OF CREDITORS & DISCHARGE

You will be required to attend the creditors' meeting, and while creditors are invited, they rarely attend. After you have finished the meeting and provided the information the trustee needs, your case will move on until your unsecured debt is discharged.
LET US HELP YOU CLIMB OUT FROM UNDER YOUR DEBT.
FAST FACTS ABOUT CHAPTER 7 BANKRUPTCY
WHAT DEBT CAN BE ELIMINATED?
The type of unsecured debt that can be discharged by filing for Chapter 7 bankruptcy includes things like medical bills, credit card debt, unpaid rent, personal loans, and more.
WHAT DEBT CAN'T BE ELIMINATED?
Even if you file for bankruptcy, some types of debt can't be wiped away. These types of debt include unpaid taxes, child support, alimony, traffic tickets, or court judgments.
HOW DOES IT AFFECT MY FUTURE?
A Chapter 7 bankruptcy filing will stay on your credit report for 10 years, but getting rid of your debt can help you to get back on your feet and rebuild your credit moving forward.
GET THE HELP YOU NEED THROUGH NO MONEY DOWN CHAPTER 7 BANKRUPTCY
That's right. We will file your chapter 7 bankruptcy with absolutely no money down. We will even advance the filing fee. All you need is a steady source of income, a bank account, and a debit card — we'll take care of the rest. We have a lawyer available by phone anytime between 7:00 a.m. and 7:00 p.m. seven days a week. So call our team at Robert J. Adams & Associates Inc. today to schedule a free case consultation!